South Lambeth Man with a Van SW8 Hire - Ideally Suited for all of Your Removals Needs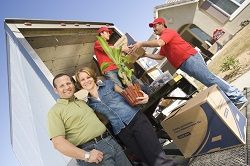 If you are about to move home, our South Lambeth man with a van could be exactly what you have been looking for when it comes to a simple and expert service. For many moving home, the hassle and the worry can be daunting, and the financial cost of hiring a full scale traditional removals team can be huge. In these instances, discover just how much South Lambeth can do to help. We aim to provide those embarking on smaller scale moves with everything they need at a fraction of the cost. With so many advantages, it could be that this service is ideally suited for all of your moving needs.
Moving home is rarely easy, but many people find that when they hire the larger scale removal services, they are getting far more than they need. For those who wish to take advantage of professional help without the larger and unnecessary operations, find out how our SW8 man with a van could be the ideal option for you. When it comes to the smaller to medium sized moves, the kind of moves which the majority of people embark upon, this service is ideally suited in providing the same expertise, but without the rising scale and cost. Call
today to find out whether the service might be suited for you.
Due to the flexible nature of the service, many people enjoy the fact that we are able to offer them a solution which suits their needs. We know how tough it can be to move home, and there are often many reasons as to why it would be beneficial to move home in a short term manner. The housing market is so rarely kind to those needing to move quickly, whether it is because of a job, a property becoming available or even previous arrangements falling through, finding a short term and flexible moving solution to suit your needs can be incredibly tough. This is where our man with a van service comes in to play. Able to offer customers a service to suit their needs, call us today
and find out how much easier it is to move when you want to move.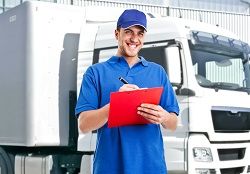 Perhaps the key advantage of the man with van is the financial aspect. Many customers quickly find cost of moving rising, with so many stresses and confusing services out there to worry about. With the larger removals solutions often costing a great deal for services which you do not require, the ability to take on an expert's help while keeping the costs down cannot be underestimated. With the cost of running our service being so low – lower overheads mean low financial commitments – we are able to pass these savings directly on to our customers. When it comes to moving home, there is no longer any need to sacrifice expertise for cost effective services. Call
today and get a free quote, taking the first step to discovering just how cheap and easy great South Lambeth man with van removals can be.
Moving home no longer has to be hard. With a range of SW8 man and van services designed to suit you, finding the very best in low cost and easy removals just got easier. At South Lambeth, we delight in being able to offer the very best expertise without the unnecessary services which so frequently put off customers. We know what it takes to get you moved into your new home without the cost and without the stress. To find out just how easy your entire moving experience could be, call us today on
.